How to Remove Windows 7 Password from Workstation
When we lost or forgot Windows 7 password, or the password is not working, the first thing we offen do is going to retrive the password. In fact, we can remove Windows 7 password for workstation instantly without losing files. This is a easy and quick way to remove password and regain access to your computer.
Not a Windows 7 user? That's what you might want to read:
Windows Password Rescuer, a well-know Windows password removal tool, is not only a password resetter, it is also a Windows 7 password remover. It also can remove Windows Vista, XP password.
To remove your Windows 7 password from Workstatation, you should download Windows Password Rescuer Personal and install it on a computer you can access. Then go on with:
1. Insert a writable CD or plug in an blank USB flash drive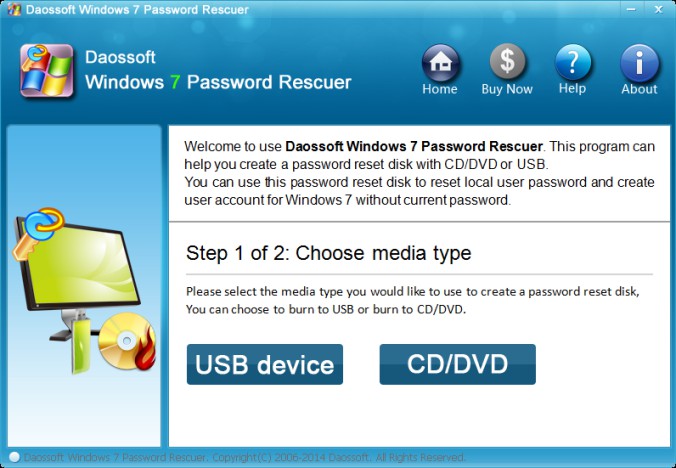 2. Select the right burning option of burning and your drive name
3. Click Burn button to start burning, this procedure will cost you about one minute
Step 2: Insert the Windows 7 password removal disk to your computer. Do you know how to boot a computer from CD-ROM or from USB devices?
Step 3: After booting from your removal disk, Windows Password Rescuer will start up automatically. Then you can remove the login password for whichever user.
1. Select an user account from list and click Reset Password.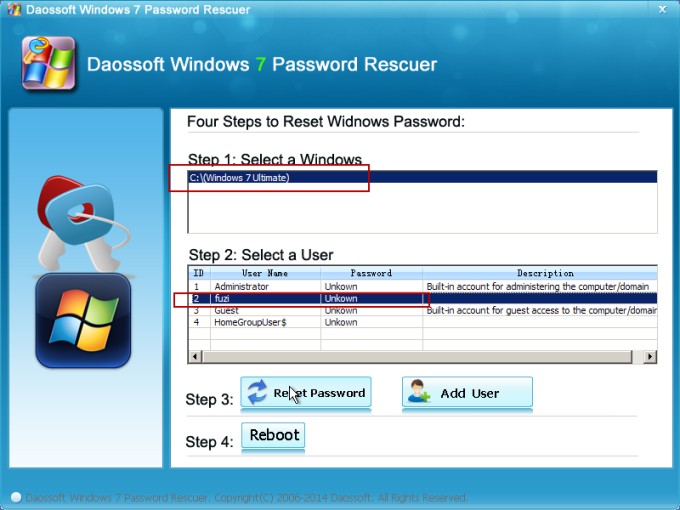 2. Click Yes on the pop-up confirm massage box, and your forgotten administrator password will be removed.
3. Now you have successfully removed the Windows 7 workstatation password (show blank). You can redo 1 and 2 procedure to remove other user's password.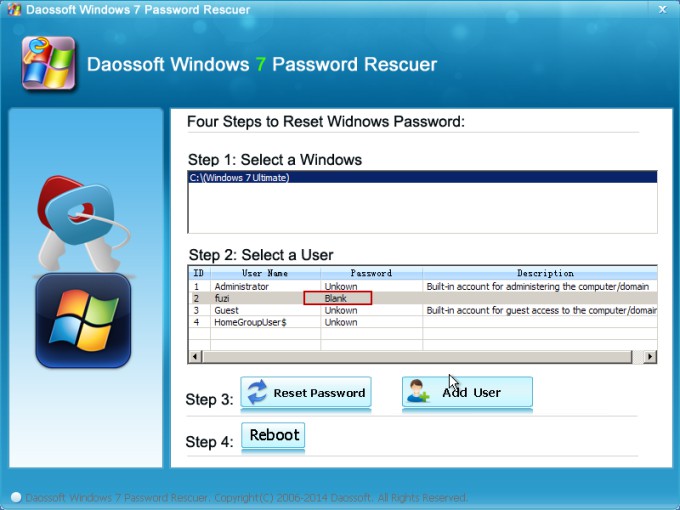 4. Now click Reboot > eject your CD/USB and click Yes when a dialog appears. Then you can logon to the workstation without password.