How to Remove a Password from an Excel File
A password is the first defense line of a folder or file. However, if you your password lost or forgotten, it might seem to be quite troubling to get it back. As you might know, a password can be removed or recovered by a software tool. Which one is the best for you? My answer is that if your password is so long and complex that it might take months or even years to retrieve it, why not have a new one after you cancel the old one. Now here will show how to remove excel password instantly.
To remove a password in Excel, you only need 4 steps listed below:
(For Excel 2003, 2007 & Require the Internet)
1. Download, install, and run Daossoft Excel Password Remover Software.
Now, you can download Excel Password Eraser. Afterwards, click "Open" button on the top left, or open File menu and choose "Open File" item.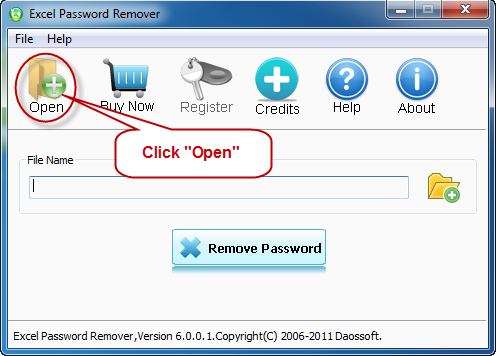 2. In the Open dialog box, browse to the desired Excel document and open it by clicking "Open" or simply double-clicking it.
3. Click "Remove" button to start removing Excel password. The program will decrypt the given document using online document decryption service.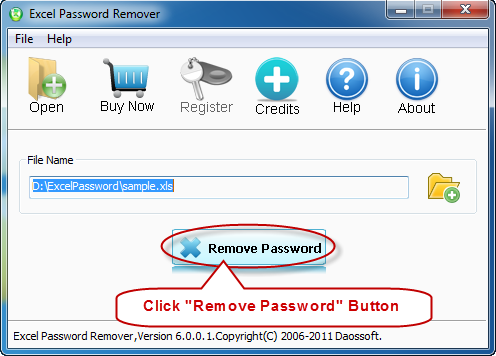 4. Once you resoundingly remove the lost password from your Excel file with Excel Password Eraser, the dialog box will turn out, telling you that the password for the document has been resoundingly removed. You should click "Open" button before opening the unprotected copy of your original document directly.