Forgot Excel Password - All-in-one Solution For You
As you know, there are two sorts of passwords introduced into Excel; one is a password used to open an Excel spreadsheet, the other is a password for a worksheet. This article shows you an all-in-one solution for your when you forgot exel passowrd, whether an "open" password or one for a worksheet.
(For Excel 2003/2007/2010)
Situation 1: Forgot Password Used to Protect Worksheet
If you just forgot the password used to protect sheet, it is so easy that you can get it around within 2 steps. See below:
1. Copy the whole original sheet by pressing "Ctrl +A" keys and then "Ctrl +C" keys.
2. New another worksheet and paste to it with "Ctrl +P" combination keys.
Now you can edit the new sheet, which is almost the same as the original one.
Actually, this approach still has some defects, for instance, images, window controls, control buttons and their VBA codes cannot be pasted to the new worksheet. Luckily, those items listed above are not commonly used.
Incidentally, if you are suffering from a read-only Excel file, which make it impossible for you to modify it, you can save it as a copy, which allows you to modify.
If this doesn't describe your situation, please turn to Situation 2.
Situation 2: Forgot Password Used to Open an Excel Spreadsheet
If you're stopped by an open-file password, you might have to ask a password recovery tool for help.
These are the details:
1. Download and install Daossoft Excel Password Rescuer.
2. On the following operating interface, click Open icon and browse to the excel file you'd like to recover.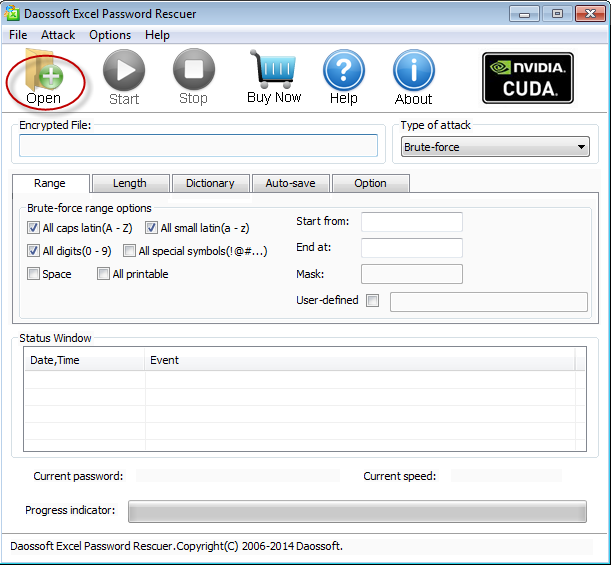 3. Choose an appropriate attack mode. If you still remember some chars of your password, try Mask attack; otherwise, anyone is OK. It's up to you. (See the screenshot below.)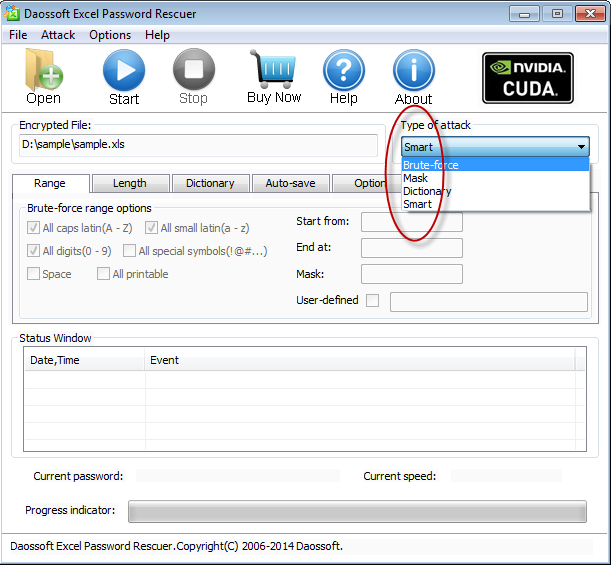 4. Click Start button to recover the password.
5. Copy the recovered password and paste it to the password box by clicking Copy button and then Open button.