How to Secure Your PDF Document on Windows PCs
As you see, Portable Document Format (PDF) has been widely used in the world. It is becoming more and more important to secure your own PDF with passwords, certificates and many other methods.
This article shows you how to secure a PDF document with passwords. Read on and you may find it greatly helpful.
To password protect a PDF document:
1. Open the PDF document you want to protect using Adobe Acrobat
2. On the top, click the Advanced menu, then Security item, finally choose Password Encrypt.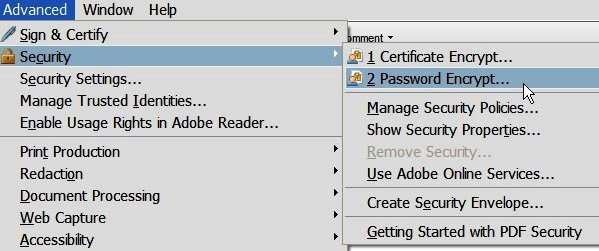 3. At this point, the program will ask whether you are sure to change the security on this document. Click Yes button to continue.
4. Check "Require a password to open the document" and then type in the password you wish to use.
Besides, you can also use a permission password, which disallows editing and printing of the document unless you provide the password.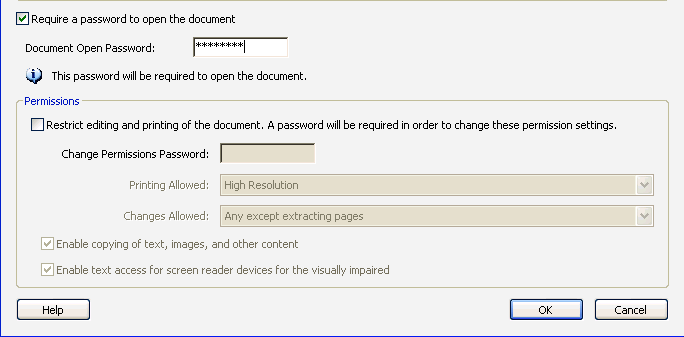 5. Enter your password once again to make sure you enter the right one you want.
6. Save the file to make the password created just now take effect.
Just click File menu on the top left and then Save. Next time you open this document, you will be asked to provide the password before you can open and edit it.