How to Safeguard Your Microsoft Office Outlook PST File
This article is going to show you how to secure your Microsoft Office Outlook pst file by setting a password for it. Like you know, a pst file (also known as Personal Folders and Outlook Data File) is used to store copies of calendar events, emails, messages, and other items, which might as well contain your privacies or important information. So you can't be too careful.
Please perform the following steps:
1. Run Microsoft Office Outlook 2007, select Tools menu and then Account Settings. (See the screenshot below.)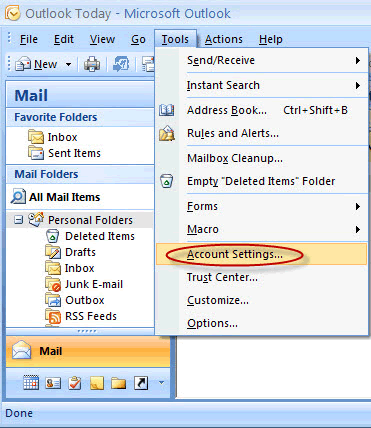 2. On the Account Settings window, switch to the Data Files tab. (See the following screen shot.)
Tips: In addition, you can also click File menu and then Data File Management.
3. Choose the desired personal folder.
4. Click Settings button and then Change Password button. (See the following screenshot.)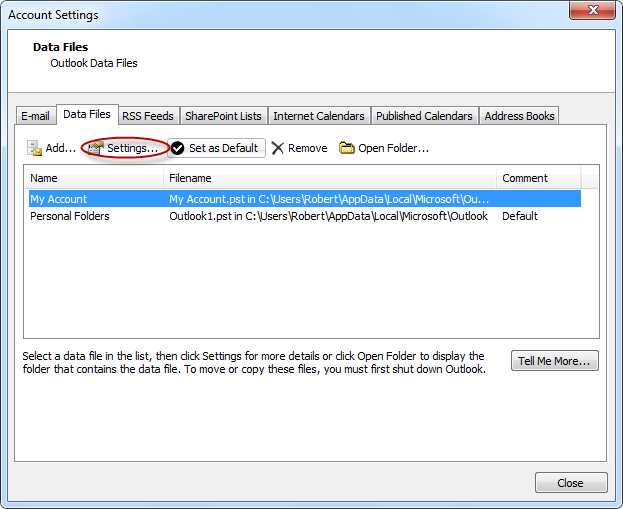 5. In the "Old Password" box, enter the previous password. If it's the first time for you to create a password for the pst file, just leave it blank since the default password is empty. 
6. In the New Password box, type in the password you want. You are recommended to make it longer than 8 chars.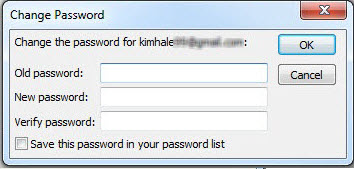 7. Then click "OK" button to apply the settings.
Now you have set up password protection for your Personal Folder. Congratulations!