How to Create and Utilize a Vista Password Reset Disc
This set of pictures shows you how to create and utilize a Vista password reset disc intuitively. May it help you. Daossoft is at your service.
Features that you should know:
This password reset disk works only if you created one before you forgot the user password.
This password reset disc only works on the particular user that you created a password reset disc for.
If you have never created one before, you cannot use this disc to reset your forgotten user password but instead you are recommended to use another method or tool. Please refer to: 4 Approaches to Reset Vista Password on the Logon Screen Without Risk
Here's How to Create One: (7 steps)
(Require access to the Windows Vista)
1. Log on to your Vista and press the Ctrl + Alt + Del keyboard shortcut.
2. On the newly displayed screen, select the forth option: Change a password.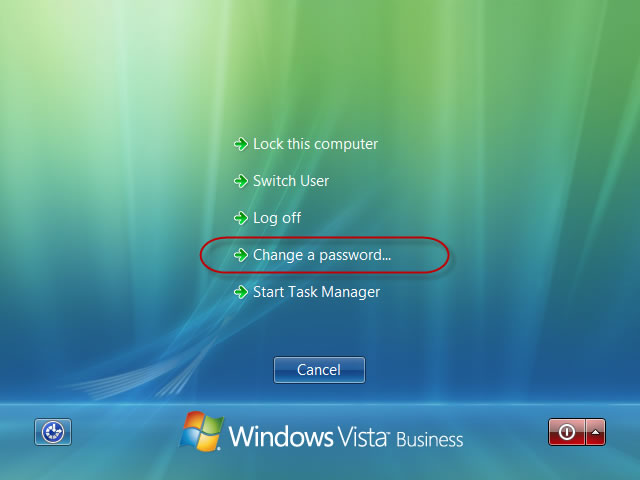 3. Click the link that says "Create a password reset disk"
4. Click the Next button.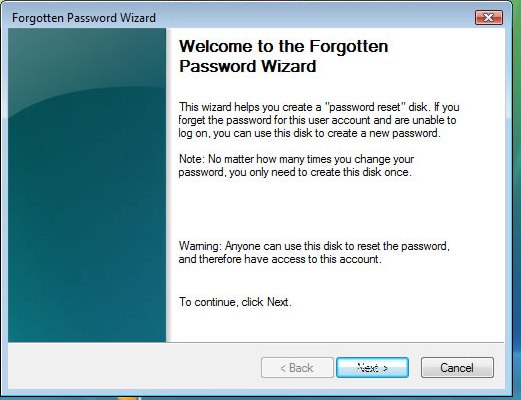 5. Insert a storage medium, either a floppy disk drive or a USB flash drive but not a CD or DVD. Next, select the drive you inserted just now.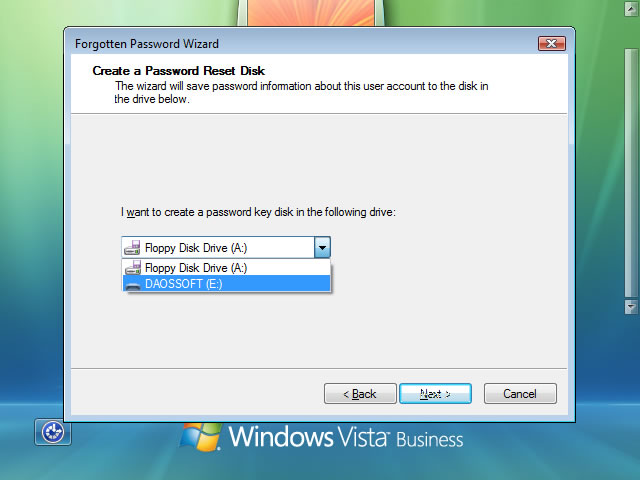 6. Enter your current user password and click Next.
(Creating disc…)
7. Once the password reset disc is completed, you should click Next and then Finish.
Note: You only need to create a vista password reset disk for your user account once and for all. If you create one once again, you will make the former get invalid. In a word, the late one is the only valid one.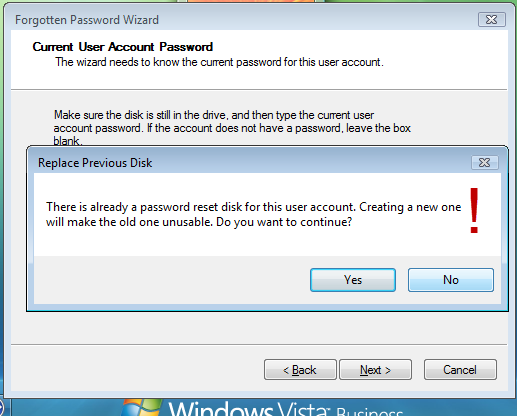 How to Use It? (6 steps)
Next time you forgot your Vista login password, please find the disk above and use it.
1. On the logon screen, enter a incorrect password and press the Enter key.
2. Click OK and then the Reset password option.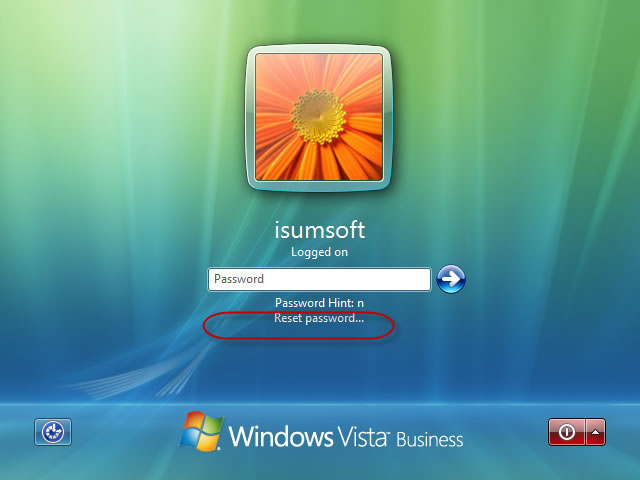 3.(The Password Reset Wizard windows appears.) Click Next.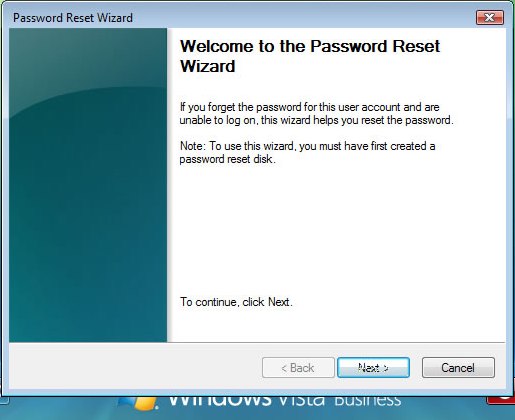 4. Select the mobile storage medium that you use and then click Next.
5. Type in a new password (how to make it strong enough?) in both the new password field and the confirm field.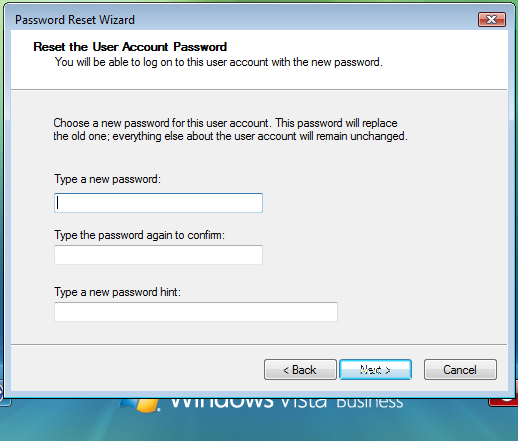 Note: If you type nothing in the new password field, you are to use a blank password.
Last: Click Finish.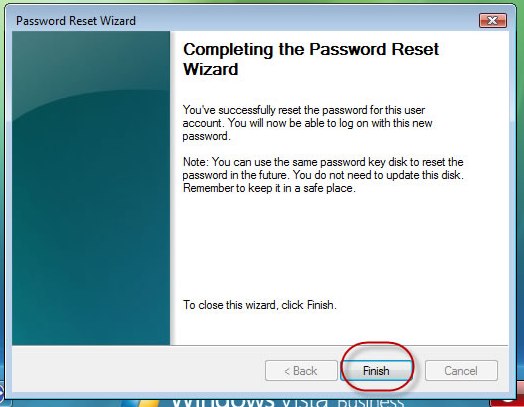 Good job! Now just close the wizard window and input the new password on the logon screen before you log back in to your Vista.