Pictorial Instructions: How to Create and Use a Windows 8 Password Reset Disk
This article shows you how to create a Windows 8 password reset disk with pictures. Read on, you might find it pretty helpful.
Not a Windows 8 user? See:
1. Press "Windows + X" button and then choose Search item. (The Search box will come out.)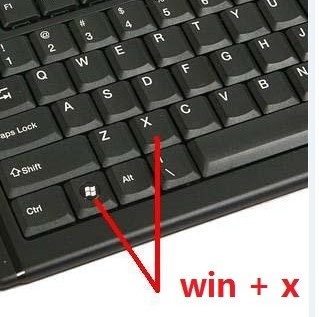 2. Insert a floppy disk drive or connect a USB flash drive.
3. Type in "Create" and then select "Create a password reset disk" from the results. (The Forgotten Password Wizard window appears.)
4. Click "Next" button.
5. Select the right drive and then click "Next".
6. Enter your current password and then click "Next".
7. Once the password reset disk creation is completed, click Next button to continue.
8. Click Finish button.
See the dynamic pictorial instructions: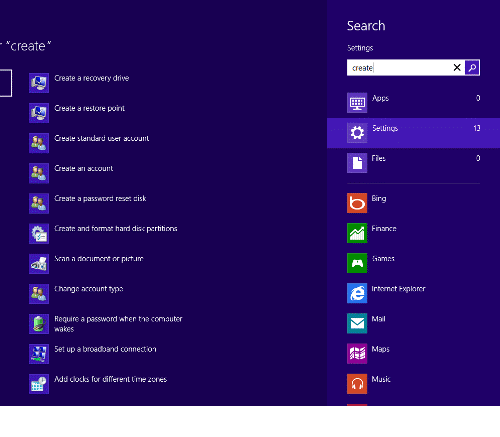 How to use it?
1. Enter a wrong password and then click Reset Password link.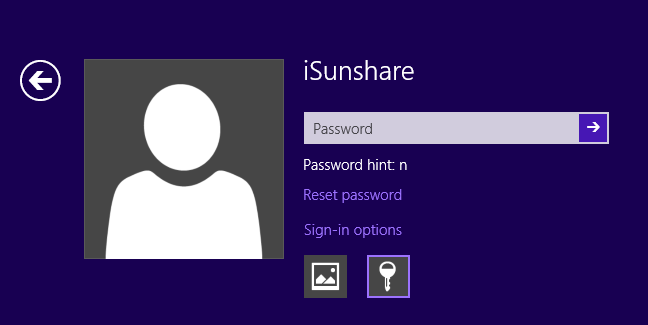 2. On the Password Reset Wizard window, click Next to continue.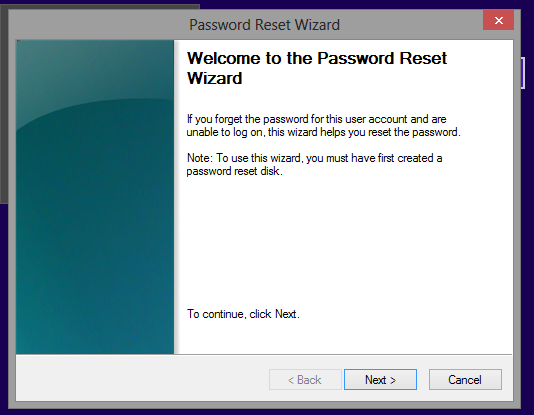 3. In the drop-down list, pick the right drive for your password reset disk.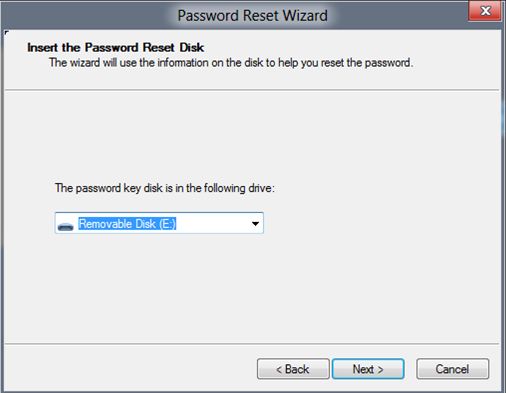 4. On the "Reset the User Account Password" dialog box, type in a new password and a password hint and then click Next button. You are recommended to make your password longer than 8 chars.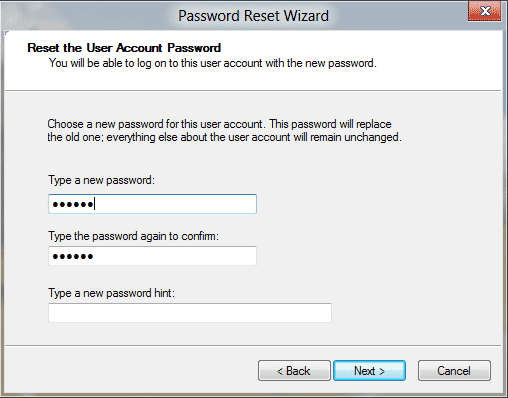 5. Click Finish button to quit the Password Reset Wizard.
Now you can log back on to your Windows 8.