ASUS Laptop Password Reset in Windows 7
ASUS laptops are worldwide famous for their highly sophisticated hardware equipment, notable software, high-quality displays, great using and gaming experience. But all these cannot prevent you from forgetting your laptop's Windows password. It seems pretty necessary to keep a Windows password rescuer for the coming unknown situations. You are recommended to have a free try on Windows Password Rescuer.
YOU MIGHT ALSO LIKE:
Here's How: (10 steps)
Step 1: Free download and install Windows password rescuer, which works on almost all versions of Windows and supports most laptops, on another computer which you own legal access to.

Step 2: Run the Windows password tool and choose to burn to CD/DVD or USB Drives.
Step 3: Insert a CD, DVD, or USB device and then click the Begin Burning button.
(This process will take about 1 minute…please wait a moment.)
Step 4: Once the burning is over, you should turn to the troubling ASUS laptop
Step 5: Hold down F2 keyboard shortcut just after you power on or reboot your ASUS laptop.
Step 6: Once you enter the BIOS setup utility, use arrow keys to highlight switch to boot menu.
Step 7: In the boot device priority field, use arrow keys or plus key or minus key to make the password disk drive the first boot device.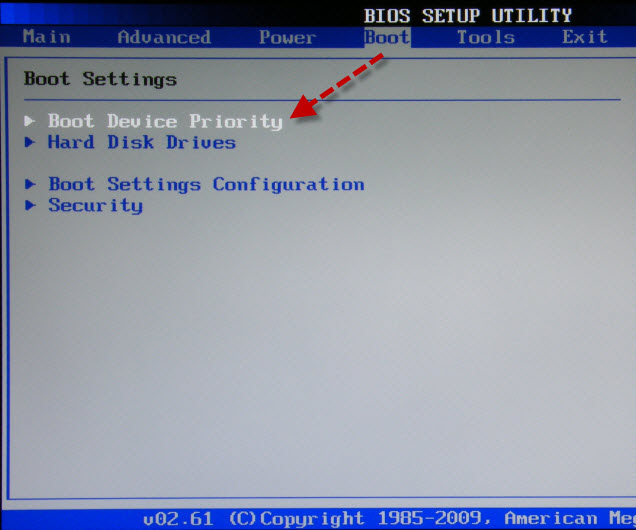 Step 8: Then press F10 (works on all brands of laptops ) and then select Yes to quit the setup.

Step 9: Next the ASUS laptop will restart and automatically load the password reset disk as the first device.
Step 10: Soon the software user interface will be displayed. And you should select the Windows 7 installed on your laptop and the user whose password you got lost and want to reset. Afterwards, click the Reset Password button and then Yes. Remember to write down the newly created password lest you forget it again.
When you get those above done, you will be able to log back in to your Windows 7 ASUS laptop with the new password.
Last but not least: After suffering from such a trouble, you must understand the importance of keeping a password reset disk for a rainy day. That's how to create a password reset disk in Windows 7
That's all. Good luck, man!