How to Find or Recover All Kinds of Product Keys at a Time
In this article, 4 cases are described to show you how to find or recover all kinds of product keys, including Windows, Office, Vmware and IE at a time. Just find the case most describes your situation and follow the steps(usually 3 steps in all).
Case 1: To find Windows' product key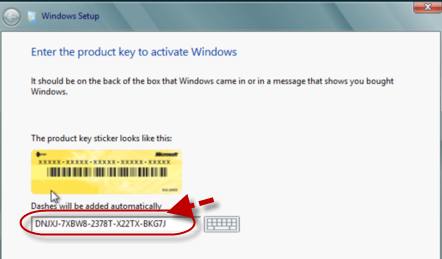 Step 1: Download Product Key Rescuer from Daossoft Official web or google "Daossoft Product Key Rescuer", and then install it on your Windows machine.
Step 2:  Run the program as administrator or not, on the pop-up operating interface, click on the Start Recovery button, and all the product keys of supported software(including system software and application software) installed on the computer will be displayed partly and instantly.
Step 3: In order to keep the found product keys, you can take them down or click "Save to File" to save all the information as a *.txt file.
Case 2: To find Microsoft Office's product key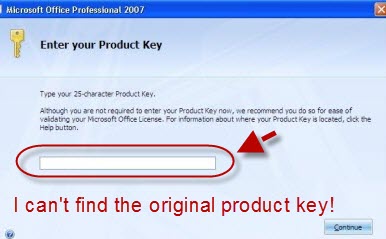 Step 1: To get started, please browse to this website, download Product Key Rescuer for free, install it on the computer that you have legal access to. (Warning: It's illegal to run this tool on computers that you have no rights to access.)
Step 2:  Double click the icon on the desktop to launch the application, click on Start Recovery on the bottom so that you can view all the product keys found on the PC. This process will only take little time.
Step 3: To keep the information in a secured place, you can either take all of them down or save them as txt file by clicking on Save to File and then selecting the location to store.
Well, now that you have found your missing product key, you can type in or copy it to register the software.
Case 3: To find Vmware's product key
Step 1: First, you should check your inbox associated with the Vmware product or service for the product key, if the email was deleted, you need to follow the steps outlined below.
Step 2:  Open IE/chrome/firefox/opera, etc, type in "Daossoft Product Key Rescuer" in the google box or browse to http://www.Daossoft.com/products/product-key-rescuer.html, and finish the installation after several clicks.
Step 3:  Start Daossoft Product Key Rescuer, as you can see, no product keys are shown currently. Next, just click on Start Recovery in the bottom left field. And all the product keys found on your machine will be shown instantly.
Step 4:  To keep the keys, you can not only write them down manually, but also click on the Save button on the top to save all the information as txt file.

Case 4: To find Windows Internet Explorer's product key instantly
No matter what version of Internet Explorer you are using, this product key recover tool, Daossoft Product Key Rescuer can help you discover them instantly.
When & where it works
It works when you lose your product key (You registered before.) and it can run on all versions of Windows (including the newest Windows 8.1).
Step 1: To find your IE's product key at once, you should download Daossoft Product Key Rescuer at Daossoft Website and complete the installation setup.
Step 2:  Double click the icon

on the desktop to open the program, click on "Start Recovery" to detect and find all the product keys of all the supported software installed on your PC.
Step 3: Next, click the Save icon in the top left field, specify where to store the keys, and then click "Save". To register your software anew, just open the text file, copy and paste the key you want.