How to Intactly Unlock Your PDF without Breaking It
This article is written to teach you how to intactly unlock your PDF without breaking it. Believe it or not, you can make it as long as you get your teeth into the detailed instructions below.
About PDF: PDF (AKA: "Portable Document Format") was developed in the early 1990s as a way to share documents among computer users of fundamentally different platforms who may not have access to mutually-compatible application software. It has gained worldwide fame in the past two decades since published in 1993.
Apply to: This method works if you forget or lose the PDF file password for whatever reasons and want to unlock it without any harm to it, neither breaking it nor removing it.
Here's How:
1. Download PDF Password Tool
Instead of breaking your password or getting rid of it, PDF Password Rescuer has been designed to help you perfectly unlock the password protected PDF format file with your original password, which can be safely recovered as long as you closely follow the steps below. Good luck!
Download the trial version below and install it.

2. Select and open your password protected PDF file
Run the password recovery tool, press the "Open" button (or select the "File | Open File" menu item) to select your locked PDF file.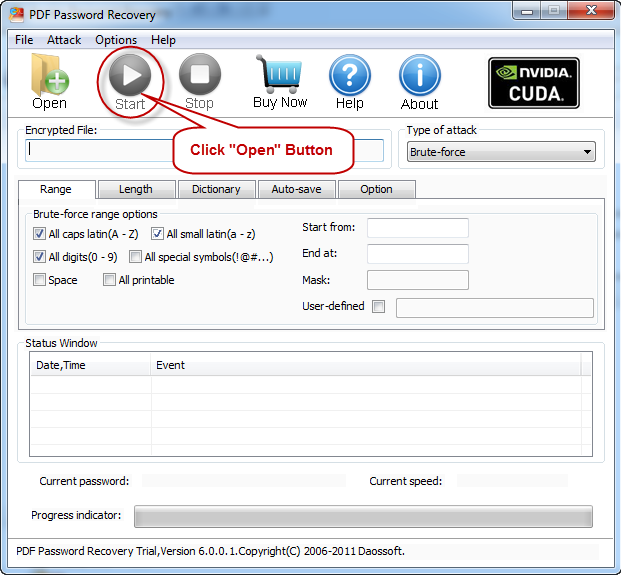 In the "Open File" window, find out your file and click Open button. To be simple, you can also open it by double clicking it.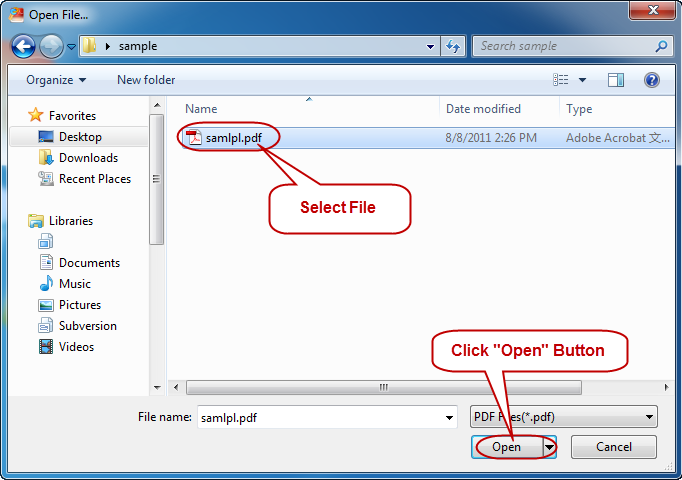 3. Choose the best password cracking mode for yourself
There are four attack modes wrapped in the program, such as Brute-force attack, Mask attack, Dictionary attack and Smart attack, to help you unlock your PDF file.
How to choose: If you remember some characters of the password still, please choose Mask attack. Otherwise, it's quite smart for you to choose Smart attack at first.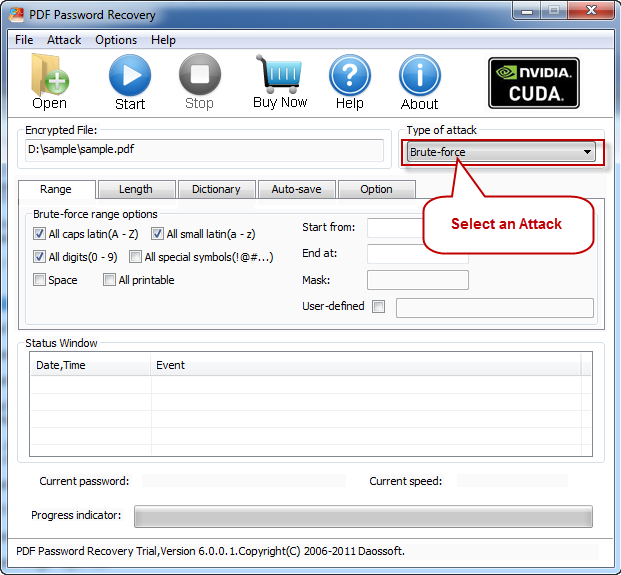 4. Detailed instructions for each mode:
1) Choose Brute-force attack or Mask attack:
In these two attack modes, you are supposed to tick the "Brute-force range options" before you start the password recovery, and the program will try all possible combinations in the specified range you have set.
Range setting only for Brute-force: For instance, if your locked PDF file had a 8-character password, which consisted of lowercases, capital letters and special symbols. It's right for you to set like this: check these tree boxes of "All caps latin", "All small latin" and "All special symbols"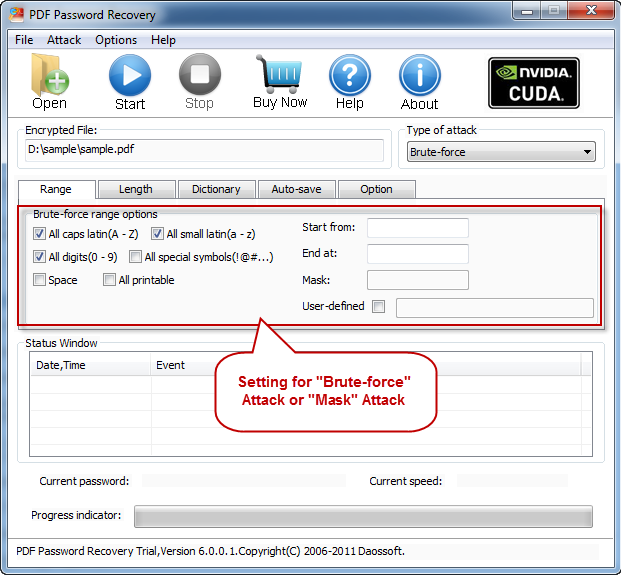 Password Length Settings:  In most cases, you can still memorize your password's length even though you have forgotten the important part of it. If you are not certain of the password length, you can enter the possible range instead.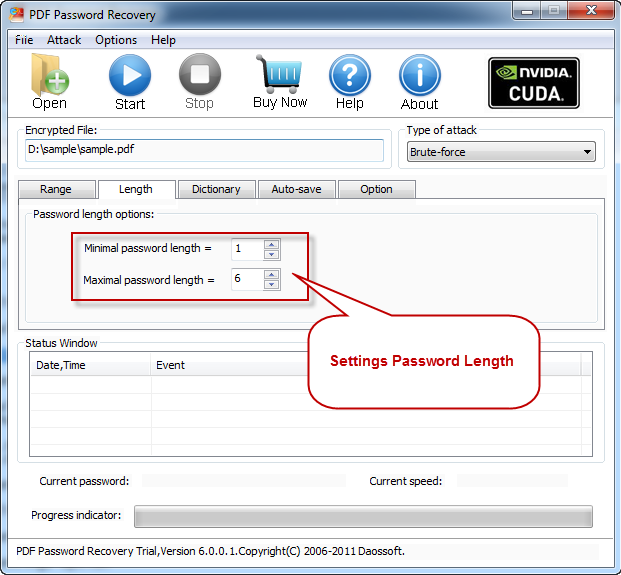 2) Choose Mask attack:
If you remember some characters of your previous password, please make the characters a mask, which is really helpful to the password recovery with Mask attack.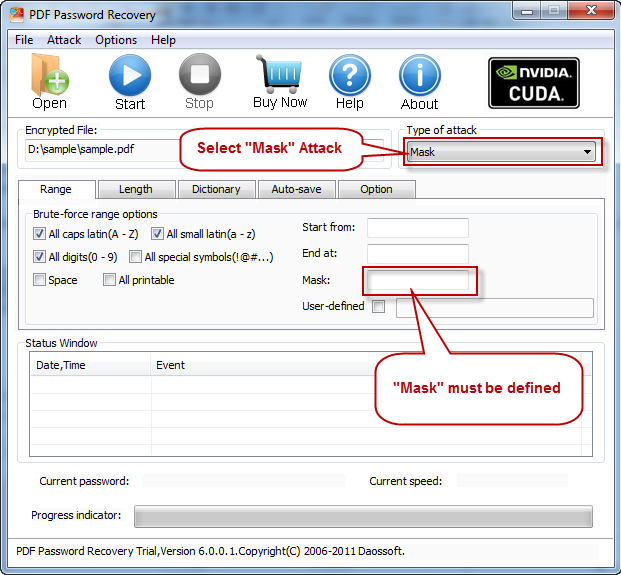 3) Choose Dictionary attack:
You can choose Dictionary attack by pulling down the "Type of attack" list and then clicking "Dictionary". Next, click the "Dictionary" tab and complete the dictionary settings as follows: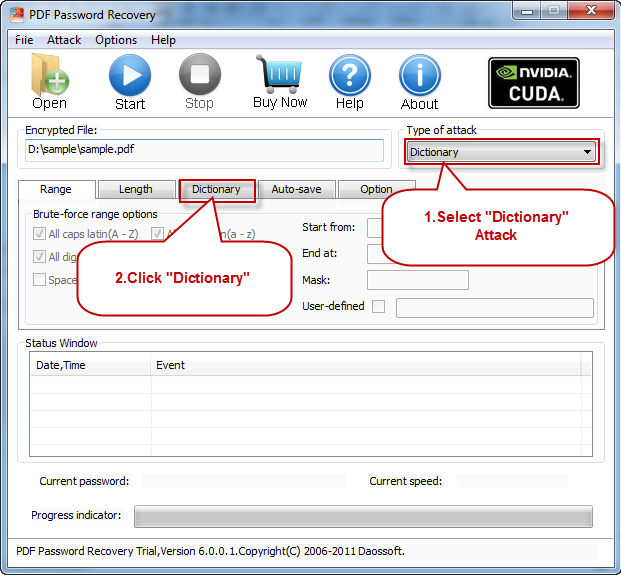 Cracking dictionary settings: Click "Select Dictionary" button to choose a dictionary, whether the built-in one or a self-made one. Next, choose an option "Convert to OEM encoding", "Smart mutations" or "Try all possible upper/lower case combinations" as needed.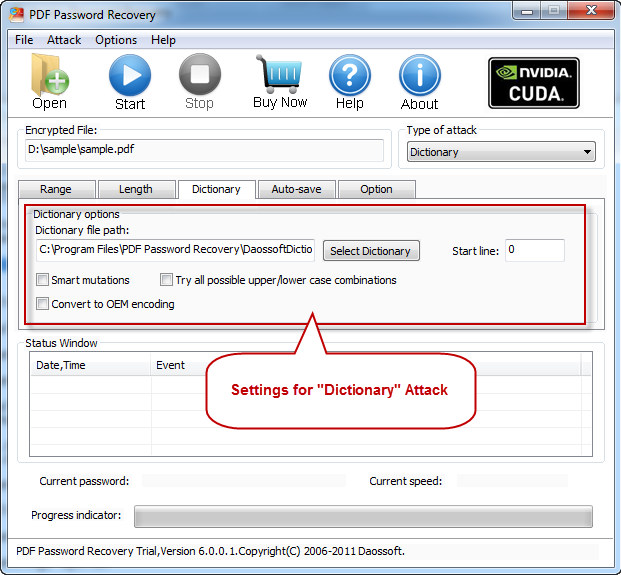 4) Choose Smart attack:
Just choose "Smart" option in the Type of attack field, and then jump to Step 5.
5. Start to recover your locked PDF file password
Press "Start" button to start the cracking, soon you will get back your locked PDF password. In the cracking process there is no harm to your PDF file and your password.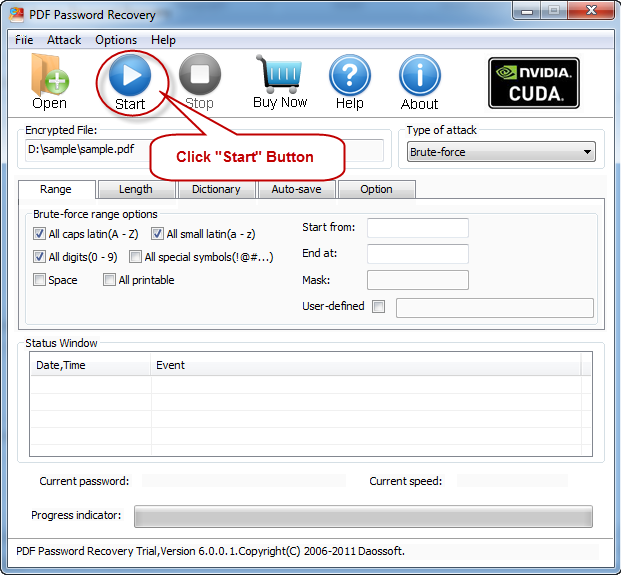 6. Safely to unlock your PDF with the original password
A dialog box will pop up with the retrieved password once the password recovery is completed. Just unlock your file by clicking "Copy" button, clicking "Open", and paste the password in the password textbox.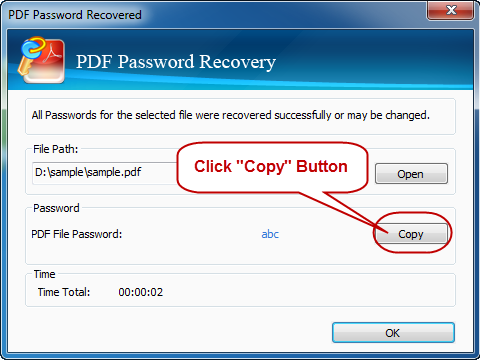 7. Quit by clicking "File> Exit" menu item