How to Set Password to Protect Microsoft PowerPoint 2003 Presentation
A PPT can intuitively show others something important. Microsoft PowerPoint is an application used by people to make PPT. It is widely-used by people in different fields. However, it is very important to make sure the PPT is integrated before you show it to others. So you'd better set a password to encrypt the PPT. Then how to set a password to protect a Microsoft PowerPoint Presentation? Take Microsoft PowerPoint 2003 as example to show how to set a password for a Microsoft PowerPoint 2003 presentation.
Easy Steps as below:
Step 1: Open a document in Microsoft PowerPoint 2003. In the upper left corner of the menu bar click "File". The drop-down list opens. Select "Save As…".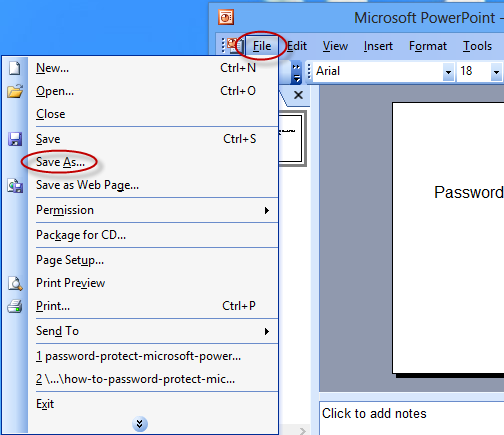 Step 2: On the Save As window, click "Tools" in the upper right corner to open the drop-down list. Select "Security Options…".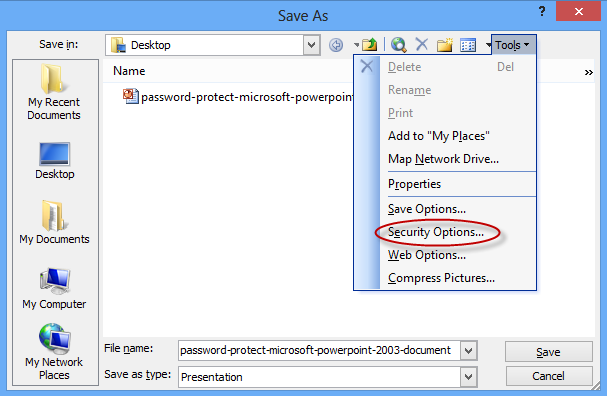 Step 3: On the Security Options window, type a password in the Password to open text to encrypt the document. If you want to protect its modify privilege, type a password in the Password to modify text.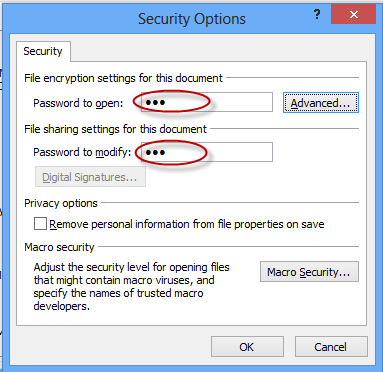 If you want the encryption type more advanced, click "Advanced…" to open the encryption type windows. Select a encryption type in the list then click "OK" to close the Encryption Type window.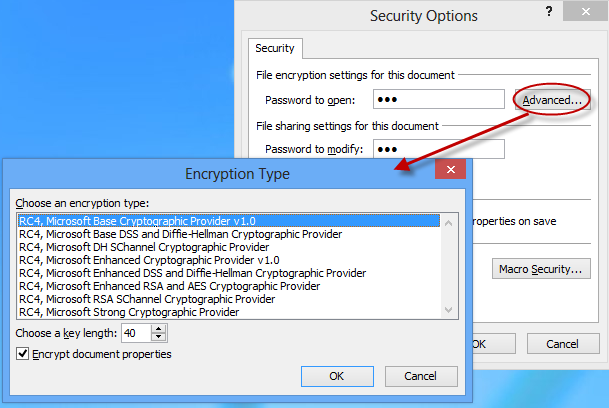 Step 4: Click "OK" on the Security Options window. The following confirming dialog box pops up. Type your open password in the text to confirm. Then click "OK".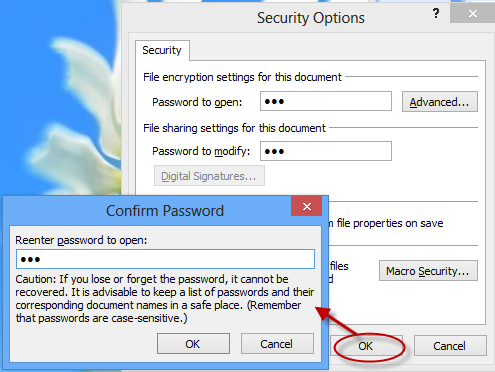 Step 5: Another dialog box pops up as below. Type your modify passwrod to confirm. Click "OK".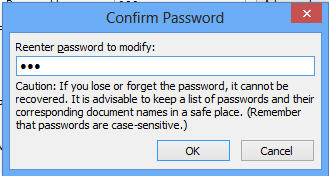 Now all the dialogs disappear except the Save As window. Type a name for the Microsoft PowerPoint 2003 document then click "Save".
Now the PowerPoint document is saved with password. Each time you open the document, you are asked to enter the correct password. Anyone cannot access the document if he enters an incorrect password.
If you forgot the powerpoint password, you can recover your lost powerpoint presentation password with powerpoint password tool. Learn how to in PowerPoint Password: How to Recover PowerPoint Password Quickly