This video shows you how to create a recovery disk for windows 8. To be clear, some new changes has happened to Windows 8 create recovery disk. Unlike previous versions, Windows 8 allows you to create a recovery disk using USB media. So, it seems that it becomes easier to make it than before.
Steps to create a recovery disk for windows 8:
Step 1: Open Settings search charm by pressing Windows + W hot keys.
Step 2: In the search box, type "create recovery drive" and hit Enter key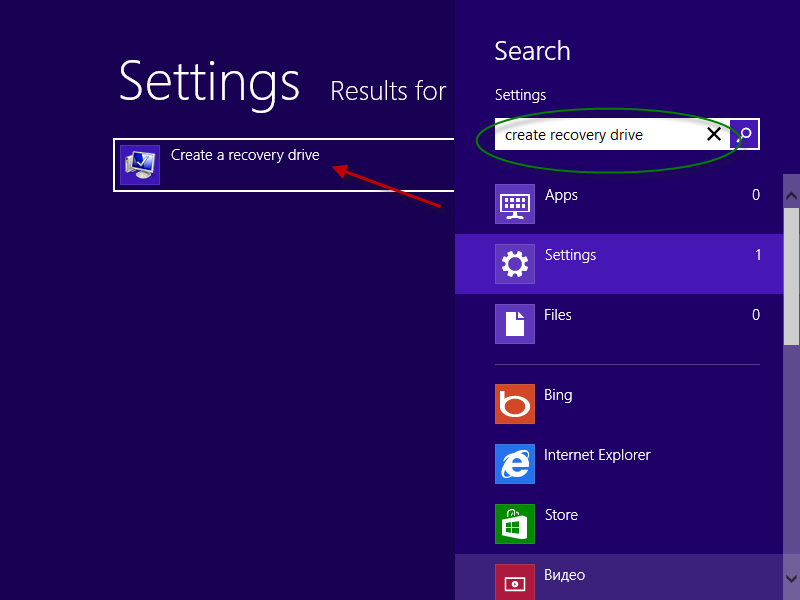 Step 3: From the result(s), select and open the "create a recovery drive" link.
Note: This action needs administrator privileges.  Remember to click OK on the UAC window.
Step 4: Click Next on the Recovery dialog box.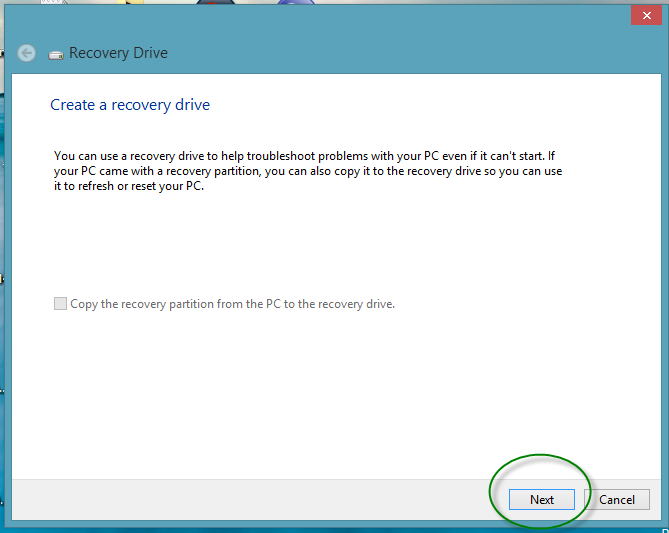 Step 5: Connect your USB flash drive and make sure it's selected. -> click Next.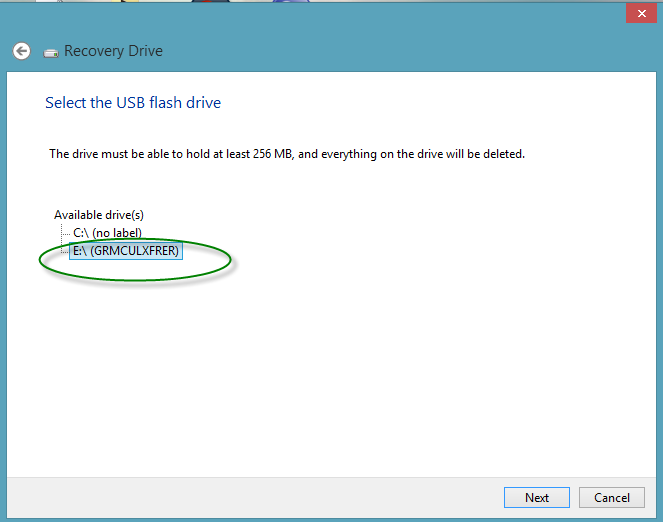 Note: In order to improve the performance of your Windows 8 recovery media, you are really recommended not to use Memory card and flash memory card reader.
Step 5: Back up your important data before you click the Create button on the bottom.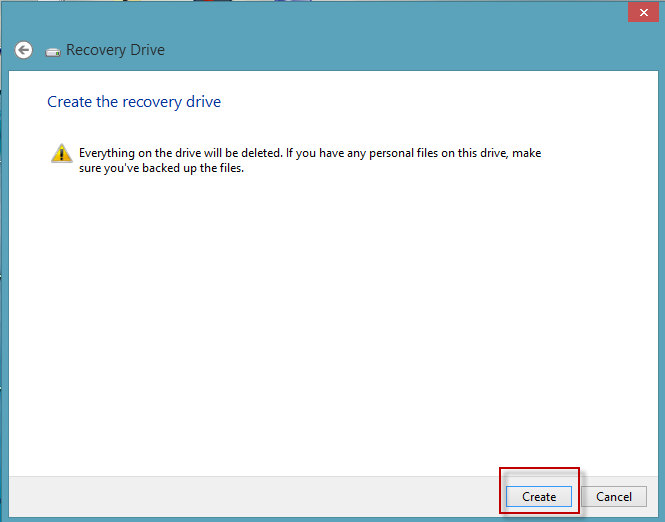 (The utility is creating the recovery disk for you. Please wait…)
 Step 6: Once your recovery disk is created, click Finish to finish.
Related Posts: