How to Set Your IBM Laptop to boot from CD/DVD-ROM
This article shows you how to set your IBM computer to boot from CD or DVD-ROM.
1. Turn on your computer, when IBM system starts up press F1 (How to Access Your BIOS by BIOS Entry Key) to enter SETUP.
2. In the System Configuration and Boot Management screen, highlight Boot Manager option, press Enter.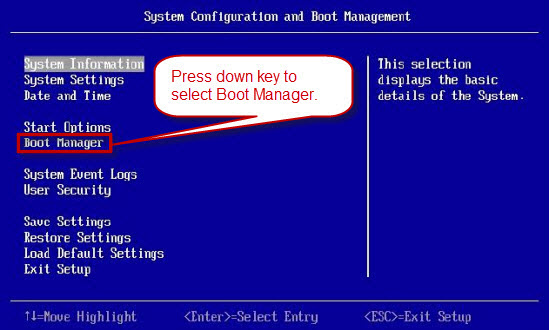 3. On the Boot Manager screen, select Change Boot Order.
4. Move the CD/DVD ROM item to the first boot order item. Press Enter to save your change, and hit ESC to Exit.