How to Set the Award BIOS to Boot from CD/DVD-ROM
This guide describes how to set the AMI BIOS to boot your computer from CD/DVD-ROM via change BIOS.
Now insert your newly CD/DVD password recovery disk:
1. Press DELETE (How to Access Your BIOS by BIOS Entry Key) immediately when you reboot your computer.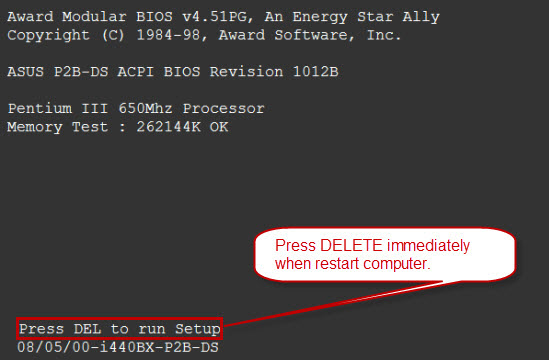 2. AwardBIOS setup screen appears. You can use ↑/↓key to select Advanced Bios Features item and press Enter.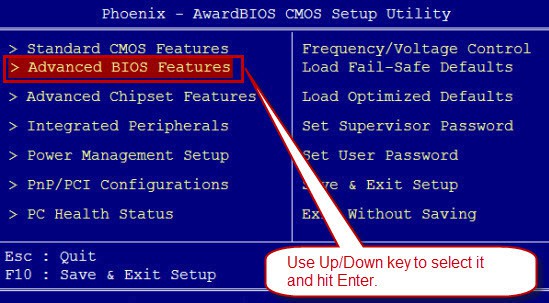 3. Use down key to select First Boot Drive item, hit Enter and press down key to choose CDROM option for the First Boot Device item.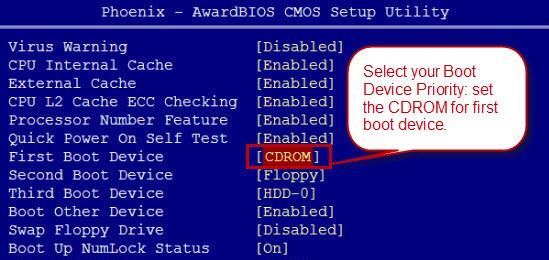 4. Hit F10 to save your setting and exit. Choose YES and hit Enter when a massage pops up, then the computer will boot from your password recovery disk.