Simple Solutions to Remove Forgotten or Unknown BIOS Password
Yesterday my friend, Tom brought a secondly laptop from ebay. It looks quite awesome but he found something wrong when he was going to access the BIOS and change the boot priority-the Bios is password protected. He asked me how to remove his BIOS password. I collected  some solutions shown as below.
Solution 1 Using Universal Passwords (Case sensitive)
If you are bothered with a unknown BIOS password, you are recommended to have a try on its universal password before you take the next step. And some universal passwords are listed below.
For Award BIOS
589589
589721
Award
AWARD
AWARD SW
AWARD?SW
AWARD_PS
AWARD_PW
AWARD_SW
j256
j262
J256
J262
J64
q_l27&z
ALFAROME
BIOSTAR
BIOSSTAR
For AMI BIOS
ami
AMI
AMI_SW
AMI?SW
AMI?PW
A.M.I.
oder
PASSWORD
For Phoenix BIOS
BIOS
CMOS
phoenix
PHOENIX
Solution 2 Take out the CMOS battery
To begin, shut down the computer and disconnect the power cord. Afterwards, take out the CMOS battery and leave it out for more than 5 minutes (In some cases, a few seconds are OK.), and then reseat it. This will clear all BIOS settings , including the password.(because you made the CMOS chip under the state of power off for a long time. And the chip has remembered nothing now.) Keep in mind that you will have to reset the BIOS date, time and other settings next time you access the BIOS SETUP UTILITY.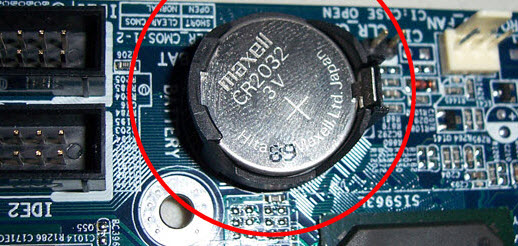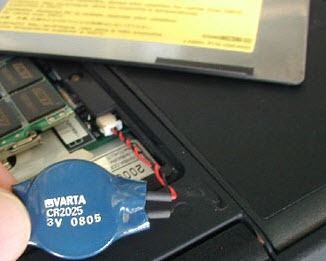 Solution 3 Windows XP Command Prompt Method (2 steps)
If you are using Windows XP and you can still log in to your Windows, Good! You can solve your problem via Windows XP Command Prompt Method. Here's how.
Step 1: Click the Start button on the bottom left of the desktop. Run box then type in "cmd"
Step 2: On the pop-up Command Line Prompt, enter and execute the following in turn:
-o 70 10 <Enter>
-o 71 01 <Enter>
-q <Enter>
Note: "-o" is the letter "o" not zero.
OK, restart your XP right now and hold the right BIOS Entry Key in time. Then you will be able to access the BIOS without passwords.
Have no idea of how to enter the BIOS, please refer to: How to Access Your BIOS by BIOS Entry Key