How to Use SQL Password Rescuer
Have you forgotten your SQL server password and cannot login it? Don't worry! Daossoft SQL Password Rescuer can help you reset SA and other user passwords of Microsoft SQL Server.
Step 1. Download SQL Password Rescuer and install it on your PC. Click the "Open File" button, browse for your SQL Server master database file (master.mdf). Typically it is located in the folder: C:\Program Files\Microsoft SQL Server\MSSQL.1\MSSQL\Data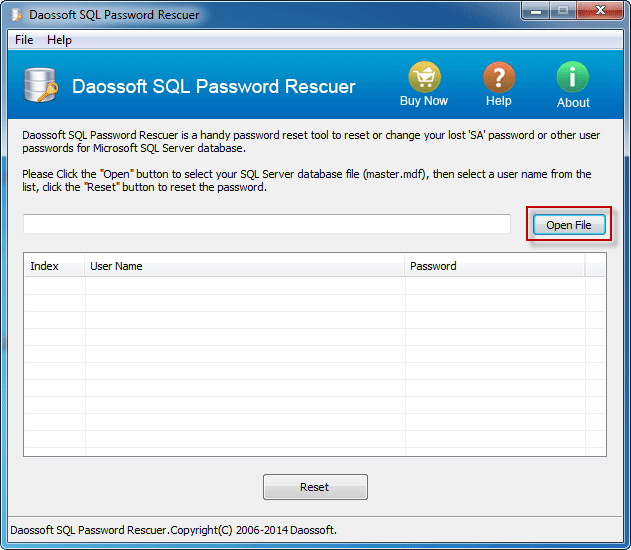 Step 2. Select a user account whose password you want to reset, click the "Reset" button.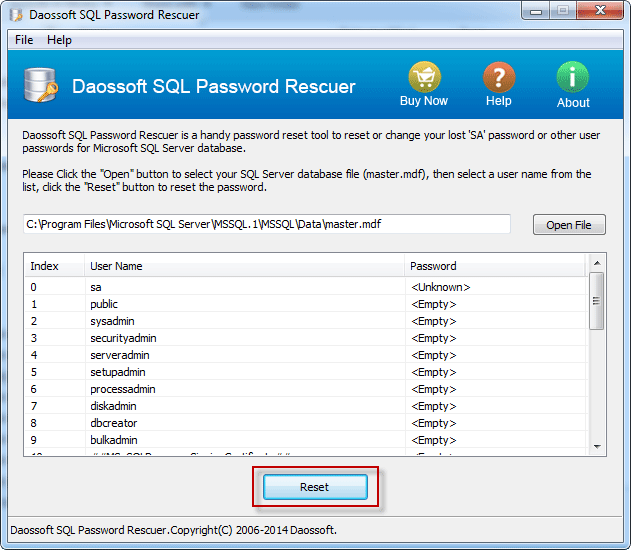 Note: There are two kind of MS SQL Server password will displayed on the table.
Unknown means you have a password for the username, but you lost it.
Empty means you do not have a password for the username, you can login without password.
Step 3. Type a new password and click the "OK" button. The old password will be replaced with your new password.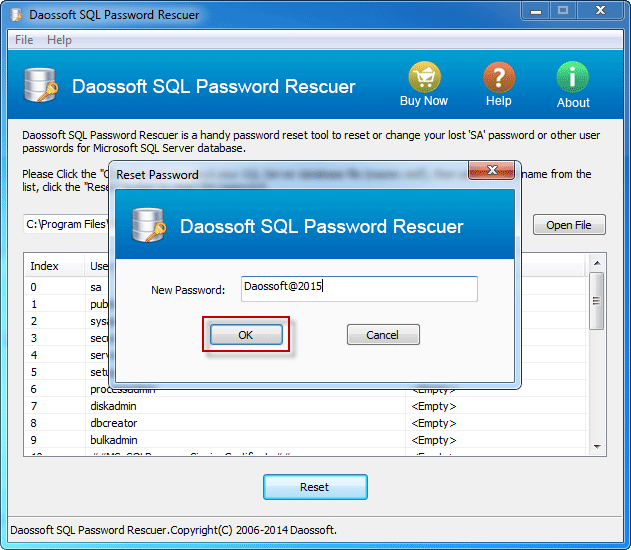 Now start your SQL Server service and you are able to connect to your database using the new password.
Get SQL Password Rescuer Now