How to Use RAR Password Rescuer
Are you fed up with the password problem like forgetting or losing passwords? Forget it from now on and ask RAR password software for help. Daossoft RAR Password Rescuer can help you recover passwords of your RAR/WinRAR archives quickly. This password tool offers a professional set of features wrapped in a very user-friendly form that is easy to master. Now, let's see how to use RAR Password Rescuer to recover your password.
Step 1. Select and open the desired file
Select a password-lost RAR file you want to recover the password(s) by simply pressing the "Open" button (or select the "File | Open File" menu item) and browsing for the appropriate file.
Next, select the password-lost RAR file and click "Open" in the Open File Dialog.
Step 2. Choose an attack type
Four attack types are available for you to help you recover your password. They are Brute-force Attack, Mask Attack, Dictionary Attack and Smart Attack.
How to Choose?
If you get some symbols of the password still, please choose Mask Attack. Otherwise, it's quite smart for you to choose Smart Attack at first.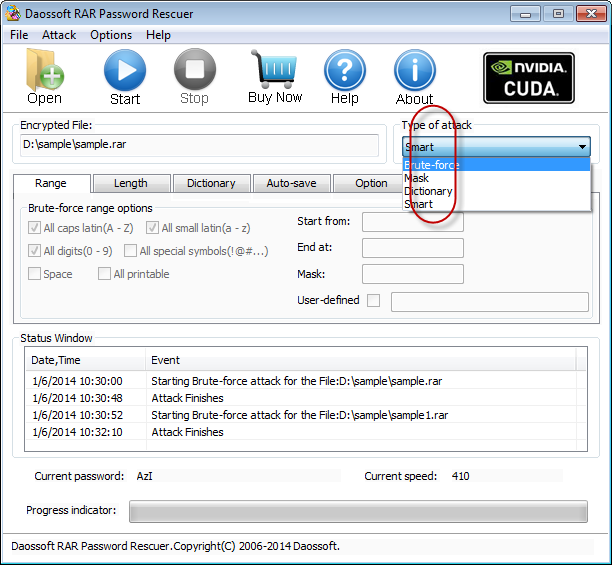 Step 3. Attack settings.
Option 1: If you choose Brute-force Attack or Mask Attack, the program will try all possible combinations in the specified Range you set.
"Length" Settings
On the "length" tab ,set the password length range you are sure of.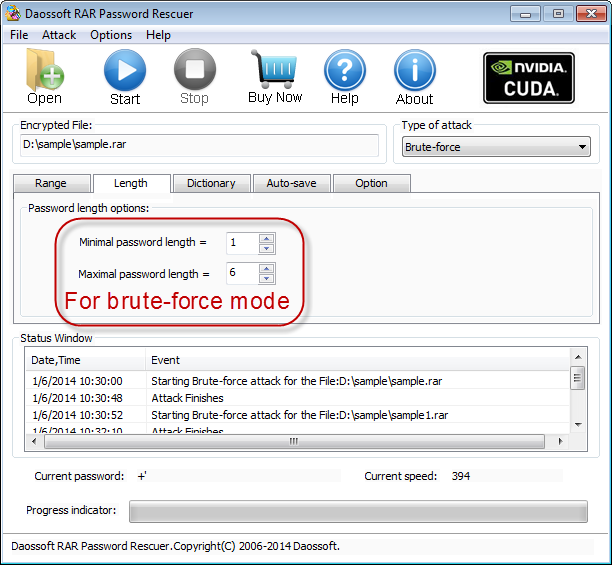 Option 2: If you choose Mask Attack, some password symbols which you can remember should be offered to define a Password Mask to use Mask Attack.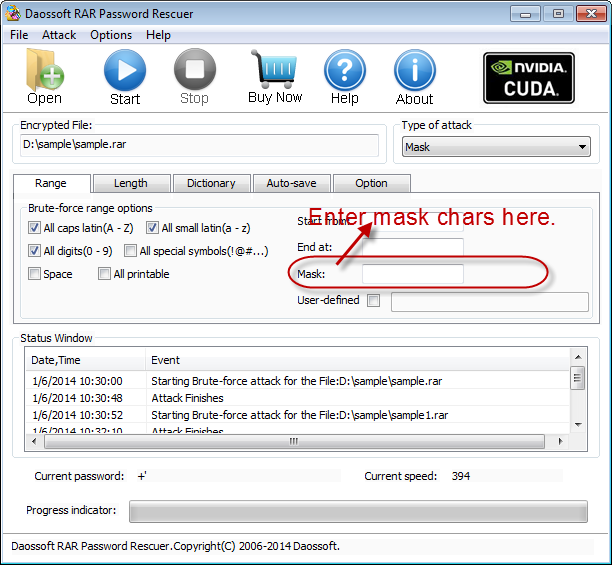 Option 3: If you choose Dictionary Attack, click "Dictionary" on the tabbar.
"Dictionary" Settings:
Simply select the dictionary file prepared by you.Moreover, you can select an option "Smart mutations" or "Try all possible upper/lower case combinations".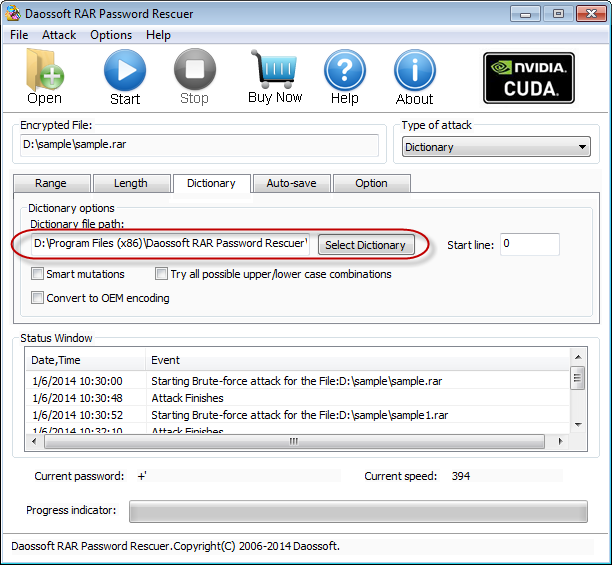 Step 4. Start the password recovery
Click "Start" button(or select the "Attack | Start" menu item) to start the attack, then you will get your lost RAR password.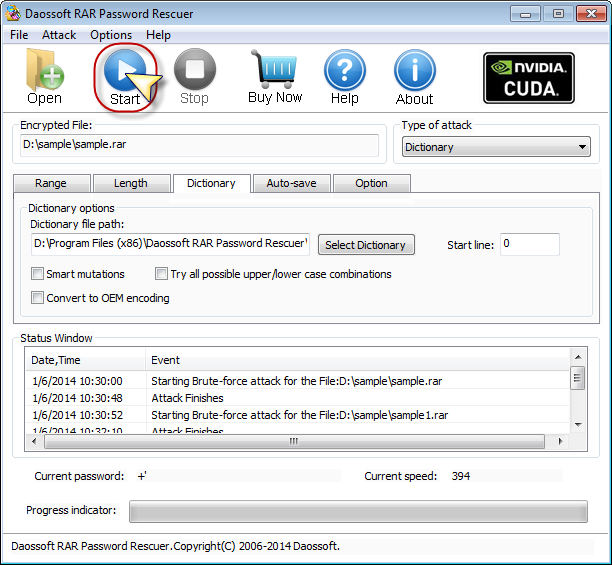 Step 5. Retrieve the lost password
The time the recovery process will take depends on the length or complexity of the password. And after the recovery is done ,a dialog box will pop up with the password for you.Click "Copy " button to get it.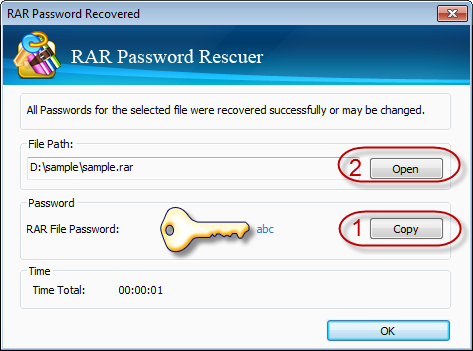 Note:The software can auto-save the project every 5 mins(Can be set by yourself) and ask you whether to open the project to continue cracking when you rerun the program next time,which is helpful when something like a electricity cut-off happens to you.
Thanks for using our softwares.
Get RAR Password Rescuer Now