If you are using a Windows tablet (generally running Windows 8) and you forgot the administrator password by chance, please take it easy. Actually, you will be able to replace it with a new password with the aid of Daossoft Windows Password Rescuer.
Daossoft Windows Password Rescuer can help you reset administrator or user password of domain user or local user on all current Windows versions. It's so powerful that you should make sure that you use this tool on your own computers only.
To reset a password on a tablet in 4 steps:
Step 1: Google Daossoft Windows Password Rescuer, find and download it. Or click this download link directly
Step 2: Install and run Windows Password Rescuer. Insert a USB flash drive to burn a password reset drive.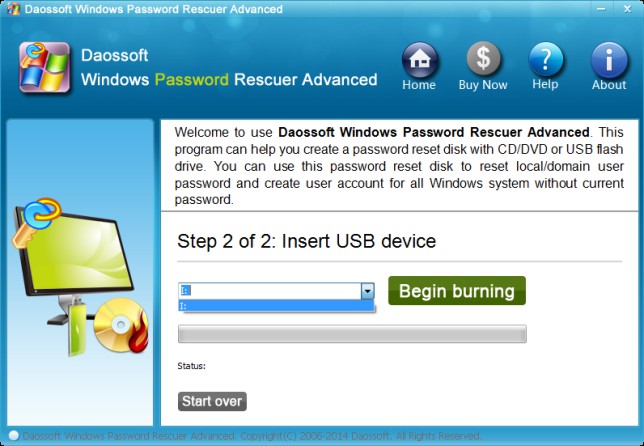 Step 3: Boot your tablet from the password reset USB drive.
Press and hold Power button and Volume + button to access and change the BIOS settings. Once into the BIOS screen, select Startup and then Boot.  Your connected USB drive should be detected and displayed and you need to make it rank at the top of the list.  Press F10 to save and exit, choose yes and  then reboot.
Step 4: Select and reset the Windows user account whose password you forgot.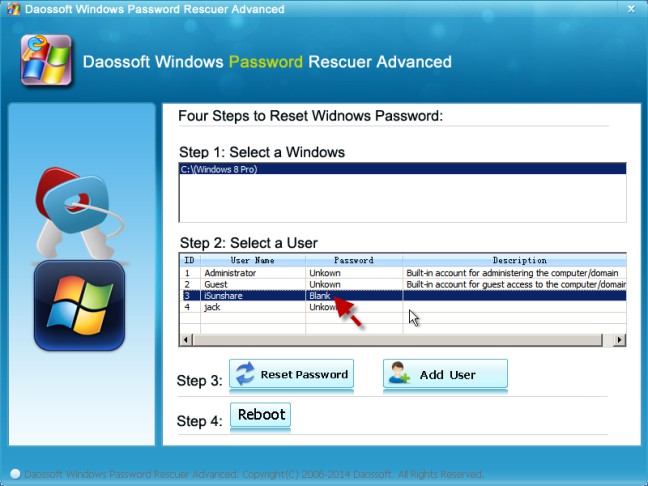 Restart your tablet and you will be able get back into your Windows 8 with the new password you reset.
Related Posts: